BREATHE Retreats
BREATHE Retreats are respite retreats for moms of children with mental health challenges. The gentle, slow pace of the weekend is intended to renew and replenish the body, soul, and spirit of weary moms. As the host of these retreats, Kay Warren shares her intensely personal story of loving and raising a child whose serious mental illness began very early in his life.
BREATHE Retreats focus on caring for the whole person through the context of our shared faith, and includes times of group worship, Holy Yoga, breathing exercises, Art for Healing, optional spiritual direction, personal counsel from a licensed mental health professional, or a personalized prayer intensive, as well as the opportunity to connect in meaningful community with other moms who are walking this journey alongside you. BREATHE moms know how to cry, but they also know how to laugh; they know how to find the hope and the humor in the darkest of circumstances. No woman leaves a BREATHE Retreat feeling alone!
We also offer a low-cost BREATHE Online Retreat for moms and dads, which is a condensed version of the weekend retreat. Attending an online retreat as a couple provides an opportunity for moms and dads to access insight, comfort, and community as they support their child with mental illness. We will offer an in-person retreat for parents in the future.
BREATHE: The Journey Continues, another annual on-line retreat, is for people who have already attended a BREATHE Retreat, and expands the conversation about long-term ways to not only survive, but thrive on the journey with your child.
*We are pleased to offer Spanish language interpretation at the in-person retreats.
Here are comments from past BREATHE Retreat attendees:
"From the peaceful water to the green hills, I felt peace the moment I arrived. Our every need was attended to, giving us a rest-filled break from our heavy parenting duties."
"I arrived as a mom struggling to breathe when I thought about all my kids have on their plates. I left, not just breathing, but better equipped to face our struggles. Ten hours after getting home, a new tragedy I could never have predicted hit one of my kids; it knocked the breath completely out of me. Within a few days, I found myself breathing deeply, trusting God, and leaning on some of my new friends to navigate this new situation well."
"I did not expect to really feel anything, but I did. God was everywhere. He was palpable, real, and present. This was the best weekend of my life!"
---
General Breathe Retreat Information
San Juan Capistrano, CA
Host & Speaker: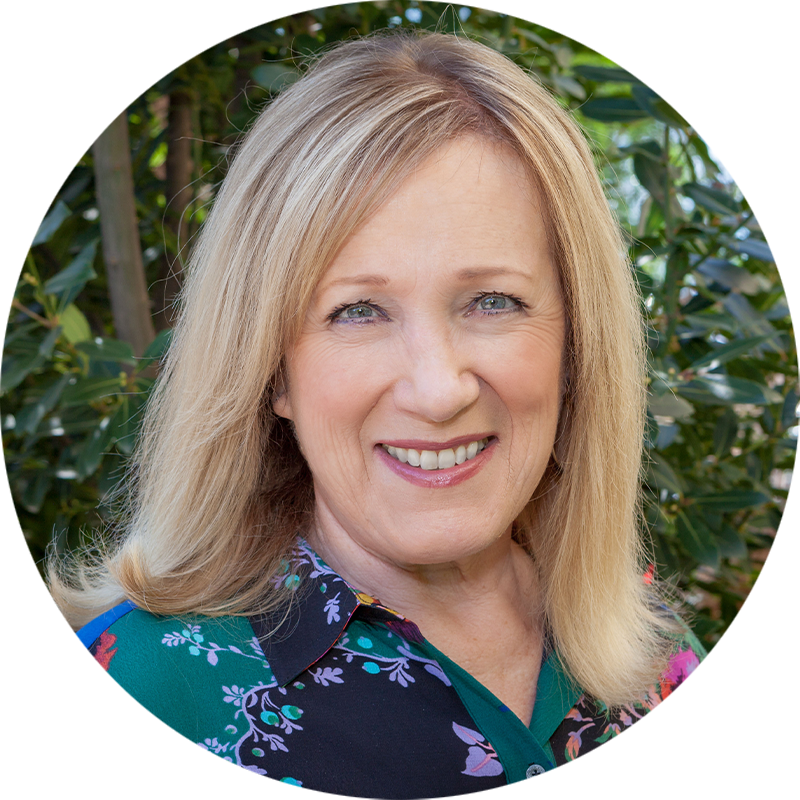 Kay Warren: Kay Warren cofounded Saddleback Church with her husband Rick in Lake Forest, CA in 1980 where they served until Rick's retirement in September 2022. After the death of her son, Matthew, who lived with serious mental illness for most of his life, she founded Saddleback's Hope for Mental Health Initiative as a way to support individuals and family members of loved ones with mental illness and suicidal ideation. The Initiative also trains others in the faith community how to launch or expand existing mental health ministries. In 2019, Kay started BREATHE, a ministry to support parents of children with serious mental illness. BREATHE events include weekend respite retreats, online retreats, and free Zoom calls with mental health professionals.
Kay was a board member of the National Action Alliance for Suicide Prevention and is active in mental health/suicide prevention efforts in Orange County, CA. Kay is the author of Sacred Privilege: Your Life and Ministry as a Pastor's Wife, Choose Joy: Because Happiness Isn't Enough, Say Yes to God: A Call to Courageous Surrender, and the coauthor of Foundations, a popular systematic theology course used by churches worldwide. Her children are Amy, Josh, and Matthew (who is in heaven), and she has five grandchildren.
---
Frequently Asked Questions
Where are the closest airports?
Southern California has multiple airports to choose from (John Wayne/Orange County, Los Angeles International Airport, Long Beach, Burbank, Ontario, and San Diego). There is no public transit system to The Ranch. Please plan to rent a car, take an Uber, or take one of the free shuttle services we offer from John Wayne/Orange County or Los Angeles International Airport. For reference, John Wayne/Orange County (SNA) is about 20 minutes from the retreat center, and Los Angeles International Airport (LAX) is about an hour and 15 minutes away without traffic.
What are the accommodations?
In the heart of bustling Orange County, the Rancho Capistrano Retreat Center is an unexpected jewel. The 170-acre grounds include beautiful walking paths, buildings inspired by Spanish architecture, and a historic adobe ranch house built in the 1800s, all overlooking a serene lake surrounded by shady trees, weeping willows, and palms.
The Rancho Capistrano Retreat Center offers simple and comfortable accommodations. There are two different room types, Hacienda and Lakeside. Each room is furnished with two queen-size beds and a private bathroom. Linens, towels, and an iron/ironing board are included. Free Wi-Fi is available throughout the campus. Since this is a retreat center where we want our participants to unplug from daily routine, there are no televisions in the rooms. *Please note that hair dryers and toiletries are not provided.
What optional free activities are offered?
*Please note that these optional activities are subject to change based on different retreat needs.
There will be a number of optional activities (included in the registration price) offered throughout the weekend to refresh your body, mind, and soul.
Morning Yoga: Participate in a Holy Yoga class where the instructor weaves in meditation and scripture.
Guided Breathwork Workshop: Explore a proven scientific approach to caring for our bodies. Discover how deep breathing and prayer can bring powerful internal peace and rest for your body and soul.
Essential Oils Workshop: Learn how to elevate your spirit, promote mental clarity, and support calming habits through the use of essential oils while creating a personalized keepsake.
Art for Healing Experience: Participate in an art experience that supports healing and self-exploration through the creative process.
Journey with Jesus: A self-guided Stations of the Cross experience.
Scenic Walks: Enjoy the beauty of Rancho Capistrano Retreat Center on your own.
Fire pits and s'mores will be available on Friday and Saturday evenings.
Board games will be provided in the common areas.
Experiential Prayer: Experience a private, intensive prayer session with two prayer warriors who pray scripture for your loved one and strength for your personal journey as you support your child with mental illness.
Spiritual Direction

: Meet with a spiritual director who will prayerfully listen to you and ask reflective questions. The focus of this centuries-old spiritual practice is to seek God and provide space for you to notice God's presence and activity in your life.

Personal Counsel

: Receive counsel and pastoral care with Christian professionals from the field of mental health and wellness.
What are the meals?
Meals will be provided throughout the weekend. In addition, snacks and drinks such as tea, coffee, select sodas, and sparkling water will be available.
Is this retreat for a parent who has lost a child to suicide?
We are so sorry for the loss you have experienced. There are no words for the loss of a beloved child. This particular retreat is designed for moms who currently have a child with mental illness. We do not recommend this retreat for a mom who has lost a child to suicide. Please email to receive other options for support.
---
The BREATHE Retreat will be hosted at the beautiful Rancho Capistrano Retreat Center.