BREATHE Retreats
If you have a child of any age who struggles with their mental health, please join me at BREATHE: A Restorative Retreat for Moms. This gentle weekend will provide spiritual, emotional, and physical renewal through the quiet beauty of nature, music, relational connection with other moms, optional personal counseling, focused prayer or spiritual direction, a variety of creative expressions, and the calming experiences of Holy Yoga and aromatherapy.
I would love to share with you the wholistic practices I learned and implemented while journeying through mental illness with my son, Matthew, and the wisdom I've gleaned from hundreds of other moms who have walked this road.
Here is what a few of them have said about their time at BREATHE:
"I hadn't realized I had been holding my breath. This was the first time in 12 years that I took a full breath and completely felt open to healing, trust, and new options. The experiences and exercises at BREATHE opened up not only my airways but also my heart."
"This retreat was an amazing gift. It's one of a kind and an absolute blessing for moms who have a child with a mental illness. I got to spend time with other women who all understand what I am going through in life. I got to rest and was truly spoiled by the volunteers. It may be the only time I've ever been "spoiled", and it felt amazing!"
"There was a crisis with my son 3 days before the retreat, and I almost backed out. After much prayer, I decided to come anyway. I had no expectation and was feeling defeated. After the sessions, sharing, and prayer, I came out feeling a peace I had not had in a long time. I also found my tears after being numb for some time. The peace and hope have remained with me since the retreat."
*We are pleased to offer Spanish language interpretation at the retreat.
---
General Breathe Retreat Information
The BREATHE Retreat will be hosted at the beautiful Rancho Capistrano Retreat Center in San Juan Capistrano, California.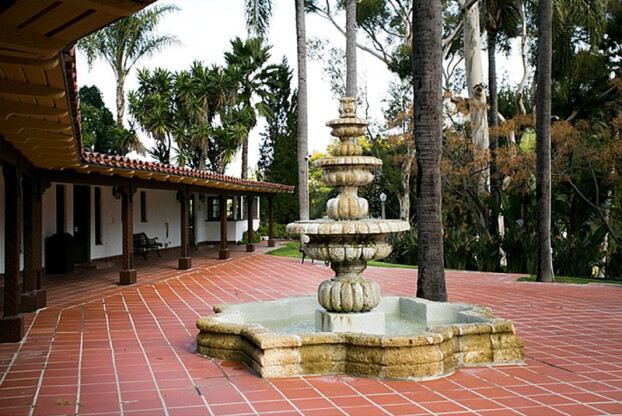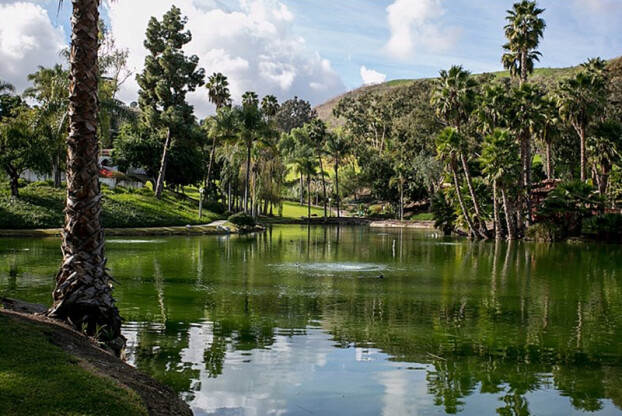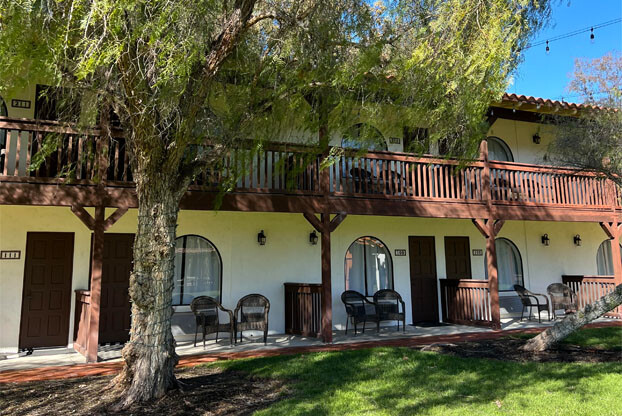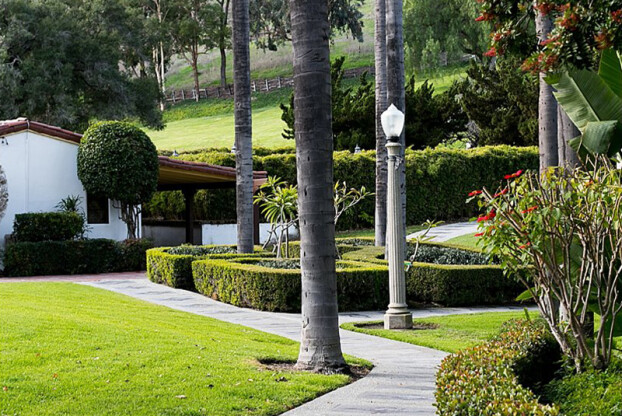 ---
Retreat Personnel: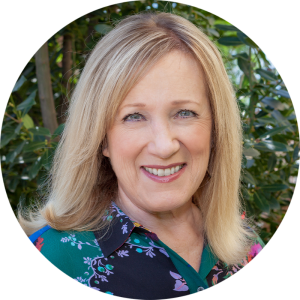 Kay Warren | Founder, Lead Speaker, and Host Kay Warren cofounded Saddleback Church with her husband Rick in Lake Forest, CA in 1980 where they served until Rick's retirement in September 2022. After the death of her son, Matthew, who lived with serious mental illness for most of his life, she founded Saddleback's Hope for Mental Health Initiative as a way to support individuals and family members of loved ones with mental illness and suicidal ideation. The Initiative also trains others in the faith community how to launch or expand existing mental health ministries. In 2019, Kay started BREATHE, a ministry to support parents of children with serious mental illness. BREATHE events include weekend respite retreats, online retreats, and free Zoom calls with mental health professionals.
Kay was a board member of the National Action Alliance for Suicide Prevention and is active in mental health/suicide prevention efforts in Orange County, CA. Kay is the author of Sacred Privilege: Your Life and Ministry as a Pastor's Wife, Choose Joy: Because Happiness Isn't Enough, Say Yes to God: A Call to Courageous Surrender, and the coauthor of Foundations, a popular systematic theology course used by churches worldwide. Her children are Amy, Josh, and Matthew (who is in heaven), and she has five grandchildren.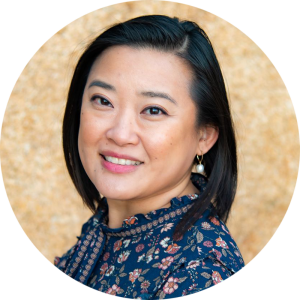 Luan Sy | BREATHE Program Director Luan began her professional life in architectural design and real estate development. During these years, she experienced several medical emergencies which left serious mental health consequences. Through her own experiences, Luan became passionate about care for the whole person, as well as the vital role of the faith community in cultivating welcoming, informed, and supportive environments for people with mental health challenges. Through launching a mental health ministry in her local church, she was led to complete a Master of Social Work with a special interest in faith and mental health integration. She went on to lead a large Care & Recovery ministry and has a heart for pastoral care and counsel. She is honored to join the BREATHE team and eager to come alongside and serve the parents of children struggling with their mental health. Luan remains active in the mental health community, volunteering with NAMI and the Children's Hospital of Orange County. Luan married her college sweetheart, and they cherish life together with their two daughters.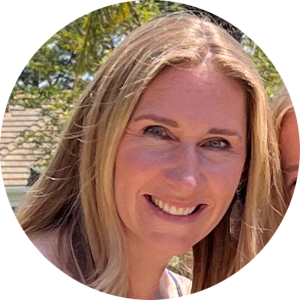 Courtnay Brown | Interim Events Coordinator Courtnay has always had a heart for bringing individuals together through various events. Throughout the years, she has had the amazing opportunity to create and lead an early morning Bible study for women in all stages of life, organize events for children in the foster care system, coordinate retreats, conferences and benefits for many non-profit organizations as well as manage the past two Belle Donne events with Kay Warren. Courtnay was born and raised in Orange County and has been attending Saddleback Church since day one with her parents. She holds a degree in Business (Human Resources) with a Psychology minor from Cal Poly Pomona.
---
Frequently Asked Questions
Where are the closest airports?
Southern California has multiple airports to choose from (John Wayne/Orange County, Los Angeles International Airport, Long Beach, Burbank, Ontario, and San Diego). For reference, John Wayne/Orange County (SNA) is about 20 minutes from the retreat center, and Los Angeles International Airport (LAX) is about an hour and 15 minutes away without traffic. There is no public transit system to The Ranch. Please plan to rent a car or take an Uber. If you would like to coordinate ride share or travel arrangements with other BREATHE retreat attendees, visit the private BREATHE Travel Page on Facebook.

The retreat address is:
Rancho Capistrano Retreat Center
29251 Camino Capistrano, San Juan Capistrano, CA 92675
What are the accommodations?
In the heart of bustling Orange County, the Rancho Capistrano Retreat Center is an unexpected jewel. The 170-acre grounds include beautiful walking paths, buildings inspired by Spanish architecture, and a historic adobe ranch house built in the 1800s, all overlooking a serene lake surrounded by shady trees, weeping willows, and palms.
The Rancho Capistrano Retreat Center offers simple and comfortable accommodations in either the Hacienda or Lakeside buildings. Each retreat attendee will be provided with a private room which is furnished with two queen-size beds and an ensuite bathroom. Linens, towels, and an iron/ironing board are included. Free Wi-Fi is available throughout the campus. There are no televisions in the room
*Please note that hair dryers and toiletries are not provided.

What optional free activities are offered?
There will be a number of optional activities (included in the registration price) offered throughout the weekend to refresh your body, mind, and soul.
Meet & Greet Open House: Get acquainted with BREATHE alumni and other retreat attendees and enjoy refreshments in the casual Library environment.
Saturday Morning Yoga: Participate in a Holy Yoga class where the instructor weaves in meditation and scripture.
Sunday Morning Walk & Worship: Join other women on a guided morning stroll around the retreat center.
Journey with Jesus: Engage with the Stations of the Cross experience. This is a self-guided outdoor prayer experience aided by locally created mosaic artwork.
Scenic walking paths: Enjoy the beauty of Rancho Capistrano Retreat Center on your own.
Play lively lawn games hosted by BREATHE staff.
Relax with board games and art supplies provided throughout the weekend in the Library.
Unwind with fun late night activities and treats will be available on Friday and Saturday evenings.
Get ready for a fun surprise!!!
What optional workshops are offered?
Aromatherapy Workshop: Learn how to elevate your spirit, promote mental clarity, and support calming habits through the use of essential oils while creating a personalized keepsake.
Guided Breathwork Workshop: Explore a proven scientific approach to caring for our bodies. Discover how deep breathing and prayer can bring powerful internal peace and rest for your body and soul.
Art for Healing Experience: Participate in an art experience that supports healing and self-exploration through the creative process.
In addition, attendees will have the option to select one of the following options. We will do our best to accommodate each participant's choice based on availability.

Experiential Prayer:

Experience a private prayer session with two female prayer partners who will pray scripture for your loved one and strength for your personal journey as you support your child with mental illness.

Spiritual Direction

: Meet with a female spiritual director who will prayerfully listen to you and ask reflective questions. This centuries-old spiritual practice focuses on seeking God and provides space to notice God's presence/activity in your life.

Personal Counsel

: Receive counsel and pastoral care with a female Christian mental health professional.
What are the meals?
Five delicious meals will be provided throughout the weekend, as well as snacks and beverages (bottled water, coffee, tea, select sodas, and sparkling water).
Is this retreat for a parent who has lost a child to suicide?
We are so sorry for the loss you have experienced. There are no words for the loss of a beloved child. This particular retreat is designed for moms who currently have a child with mental illness. We do not recommend this retreat for a mom who has lost a child to suicide. Please email to receive other options for support.
Can my husband or child stay onsite at the retreat center with me?
This is a women's only event. To be respectful of the privacy of the women who attend, we are only able to offer lodging to retreat attendees.