---
Joy is a Choice You Can Make Today

When Choose Joy: Because Happiness Isn't Enough was first issued, it was targeted toward women – the new edition is for everyone! It includes an update on how I've learned to choose joy in light of my son's death.
---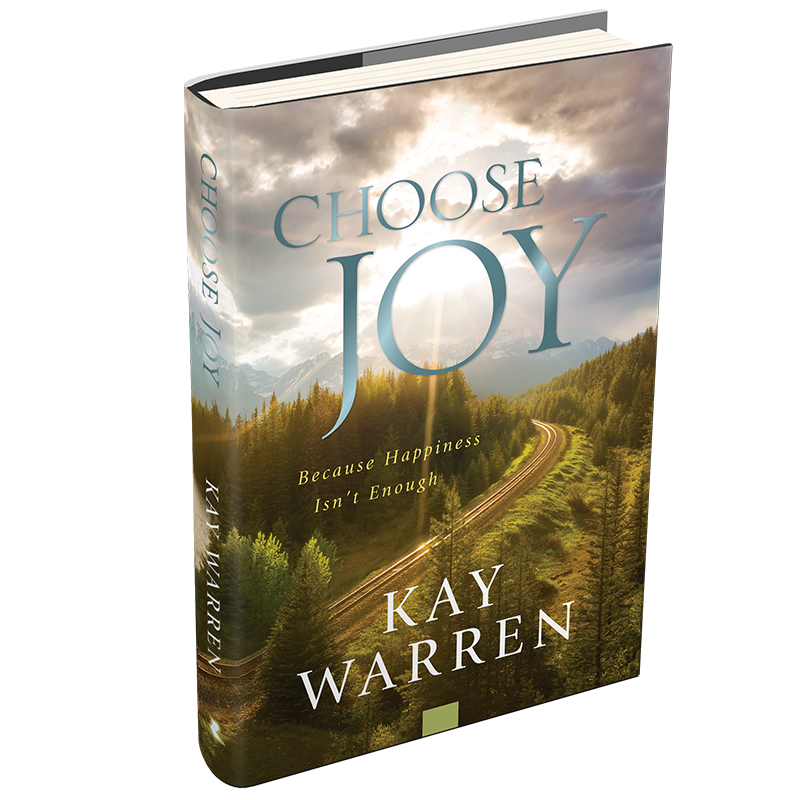 Order the Book
"The only thing that would allow me to survive the loss of my son was what I knew and believed about God...and joy."
-Kay Warren
---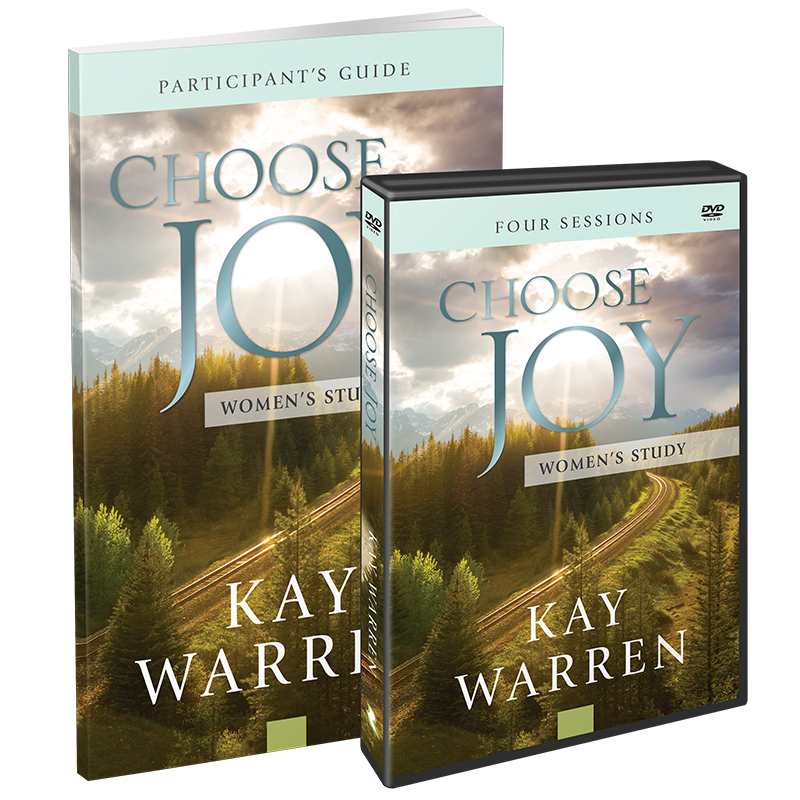 video-based small group study
Passionate Bible teacher Kay Warren shows women that a joy-filled life is within their reach. This study guide is designed to follow the two-disc DVD which includes four 20-minute sessions and four 45-minute sessions.
---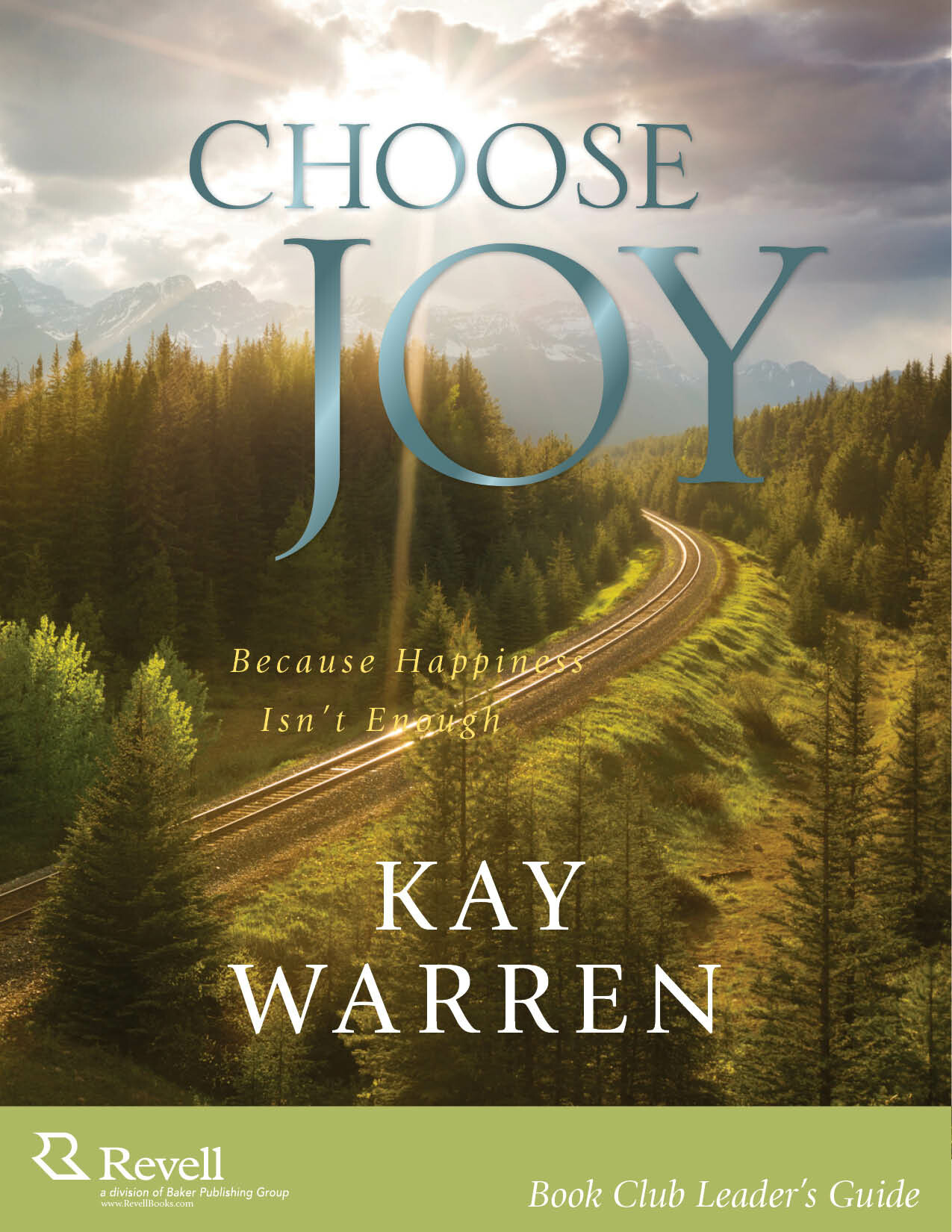 Choose Joy Book Club Leader's Guide
---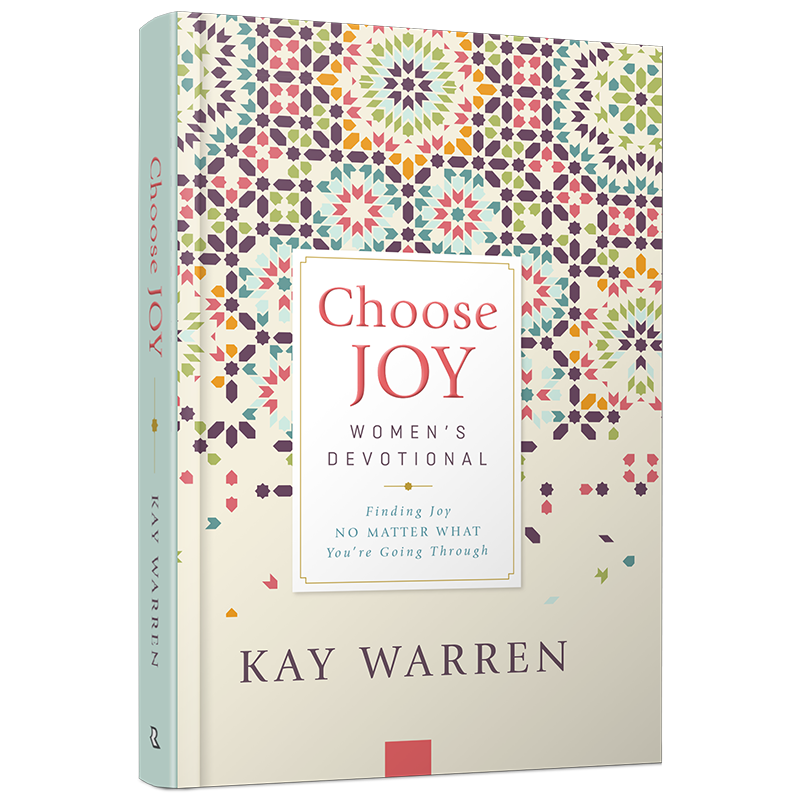 Choose Joy Devotional
With deep compassion, Kay offers thirty devotions based on the life-giving principles of her book, Choose Joy. Each devotion begins with an encouraging Scripture, followed by Kay's wise words on how to live with joy even when life is hard, our plans are shattered, our health fails, or it feels like we are walking through life alone. Each devotion ends with a short prayer to help bring you closer to the source of all joy - our loving God.
---

---
Inspiration to Share