BREATHE Calls
Free BREATHE Zoom Calls with Kay Warren are available on a regular basis for parents of children of any age who live with mental illness.
We offer two types of BREATHE Zoom Calls. The BREATHE Conversations Series features interviews with noted professionals and mental health advocates, providing information and practical tools that would be helpful to the parents of people with mental health challenges. We have added BREATHE Prayer & Support calls to provide respite and soul care to parents, through breathwork, devotionals and prayer.
Watch social media or this website for information about registering for upcoming calls. You can view past BREATHE calls in the section below.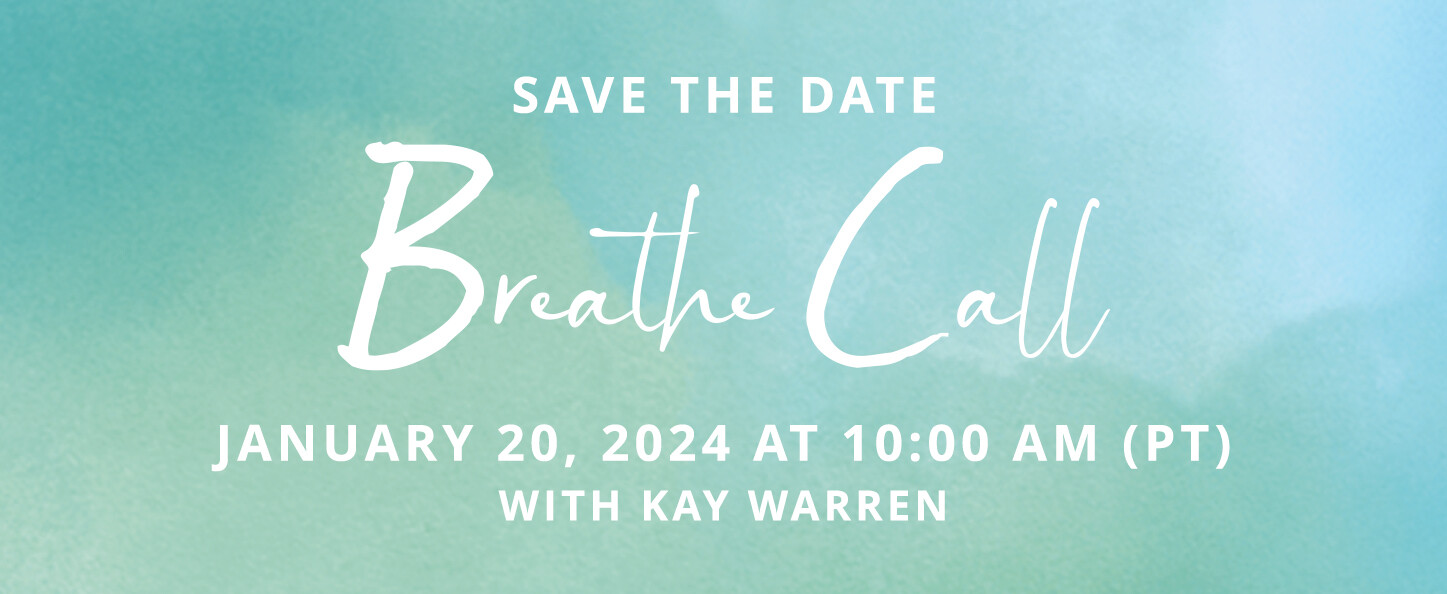 ---