BREATHE Calls
While the in-person retreats are geared towards moms, limited in size, and only for first-time attendees, the online retreats and our frequent free ZOOM calls allow for unlimited numbers of moms and dads to participate. Drawing from a variety of mental health professionals, parents with lived experience, and messages from Kay (and occasionally Rick as well), these calls are a rich source of mental health information and advice and increase the sense of community among BREATHE families.
Presenters include highly respected mental health professionals, theologians, and mental health advocates such as Dr. Xavier Amador, Dr. Bruce Perry, Judge Ginger Lerner-Wren, Pete Earley, Dr. Jerry Sittser, Dr. Anita Phillips, Carol Kent, as well as Brooke and Dave Thompson.

---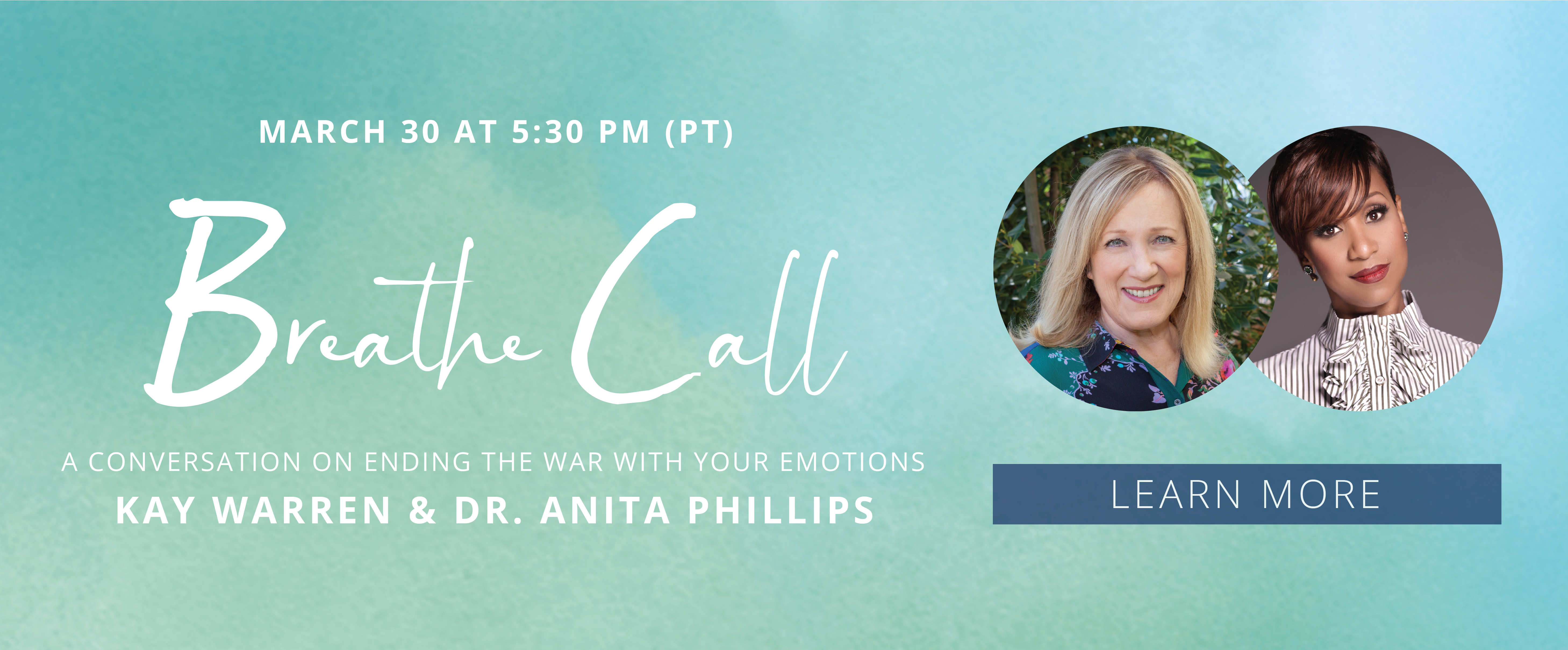 A Conversation on Ending the War with Your Emotions
Dr. Anita Phillips knows what it's like to grow up with a family member whose serious mental illness affected her deeply. This experience left her curious about how God views our emotions and what role emotions play in mental health. She became a noted trauma therapist, holding degrees from the University of Maryland, Regent University, and Johns Hopkins University. Today she lives in Dallas, enjoying empty nest life with her husband, Michael, speaks around the country, and hosts "In the Light" podcast.
Don't miss hearing from our warm, personable, and incredibly insightful friend Dr. Anita Phillips on a free Zoom call Thursday, March 30, from 5:30 PM – 6:30PM (PT). Please click the button below to register.