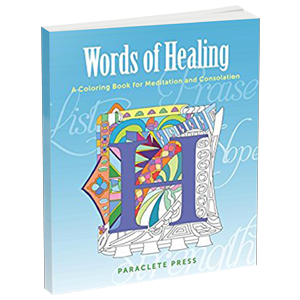 Words of Healing: A Coloring Book to Comfort and Inspire
Millions have discovered the spiritual benefits of coloring. In this meditative coloring book, words of healing, prayer, and comfort are paired with Scriptures and a letter to color. For anyone seeking encouragement and strength, and for those needing spiritual, emotional, or physical healing, these words will lift your spirit.

The coloring books for adults from Paraclete offer a simple path to making something beautiful with a spiritual element. For any religious or spiritual seeker, coloring these letters, each paired with an uplifting word of healing and a simple verse, will relax the mind and bless the heart.