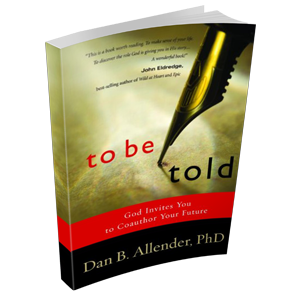 To Be Told: God Invites You to Coauthor Your Future
God wants to reveal himself through your story. Discover how he has written your life so far and how he is leading you into the rest of your story.
Everyone wants clearer guidance from God on what to do with their future. In this insightful book, therapist and Professor Dan Allender shows you how to listen to the stories of your life and identify the themes that God has written there. As you begin to understand both the hope and the heartache, you will gain a clearer sense of the meaning that God has written into every detail of who you are. You'll also see how he invites you to join him in coauthoring the rest of your story. God is your author, and he is showing you how to follow him into the future.