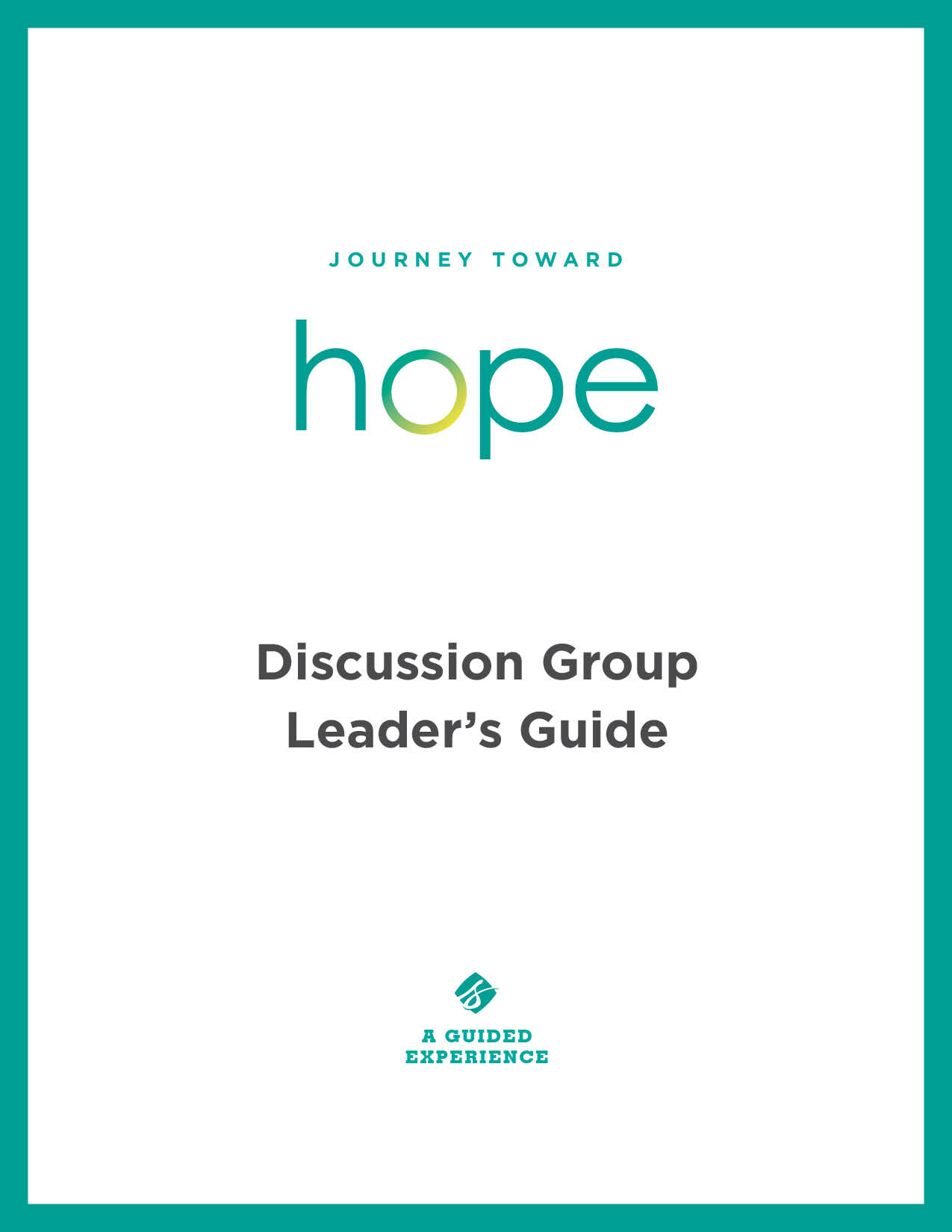 Journey Toward Hope: Discussion Group Leader's Guide
Life can be challenging, isolating, and painful. This personal guide seeks to ground you in five truths about who you are: you are loved, you have a purpose, you belong, you have a choice, and you are needed. The pages are filled with Scripture, experiential practices, prayers, space to journal, and personal stories to help move you toward hope. Use this guide as a journey on your own or go through it in a group setting.
This Leader's Guide is designed to help groups of people go through the Journey Toward Hope: A Guided Experience together. We are praying for you and your group as you take courageous steps to seek hope in your life.