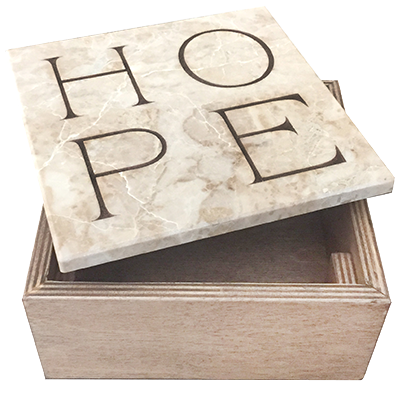 Sometimes we need tangible reminders of hope in our lives. Use this HOPE box to store keepsakes such as pictures, images, drawings, Scripture cards or anything else to give you hope, strength, and encouragement in hard times. Makes a great gift as well!
Product Details
Keepsake Box
Box Body Material: wood
Box Lid Material: wood with faux marble finish
Dimensions: 5 7/8" x 5 7/8" x 2 7/8"