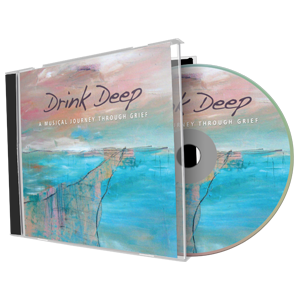 Drink Deep: A Musical Journey Through Grief
Whenever someone close to us loses a loved one we want to do something to help. It can be difficult to find the right words – or any words – to say or write that adequately express our sympathy. This collection of 14 songs walks the listener through grief in a way that acknowledges the pain of their loss, honors their loved one, and reassures us all of our ultimate hope.
The physical CD comes in a beautiful sympathy card.