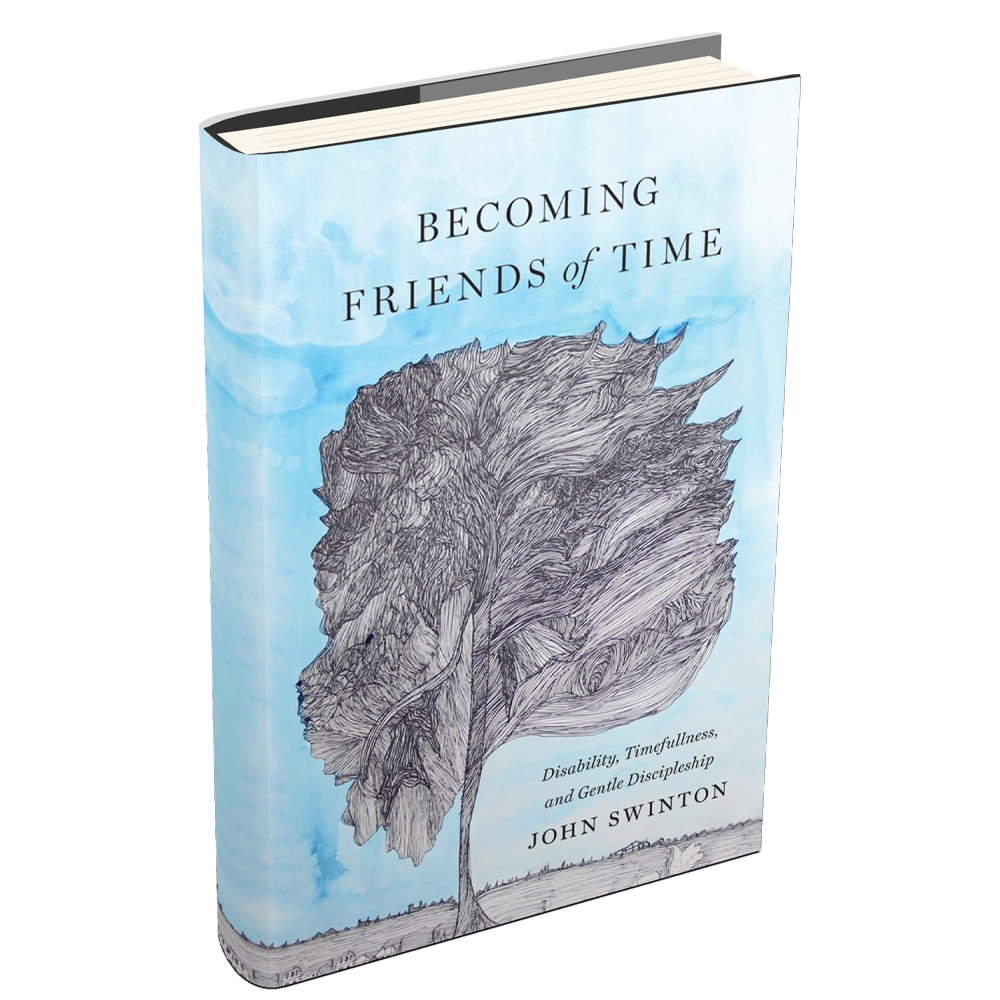 Becoming Friends of Time: Disability, Timefullness, and Gentle Discipleship
Time is central to all that humans do. Time structures days, provides goals, shapes dreams―and limits lives. Time appears to be tangible, real, and progressive, but, in the end, time proves illusory. Though mercurial, time can be deadly for those with disabilities. To participate fully in human society has come to mean yielding to the criterion of the clock. The absence of thinking rapidly, living punctually, and biographical narration leaves persons with disabilities vulnerable. A worldview driven by the demands the clock makes on the lives of those with dementia or profound neurological and intellectual disabilities seems pointless.

And yet, Jesus comes to the world to transform time. Jesus calls us to slow down, take time, and learn to recognize the strangeness of living within God's time. He calls us to be gentle, patient, kind; to walk slowly and timefully with those whom society desires to leave behind.

In Becoming Friends of Time, John Swinton crafts a theology of time that draws us toward a perspective wherein time is a gift and a calling. Time is not a commodity nor is time to be mastered. Time is a gift of God to humans, but is also a gift given back to God by humans.

Swinton wrestles with critical questions that emerge from theological reflection on time and disability: rethinking doctrine for those who can never grasp Jesus with their intellects; reimagining discipleship and vocation for those who have forgotten who Jesus is; reconsidering salvation for those who, due to neurological damage, can be one person at one time and then be someone else in an instant. In the end, Swinton invites the reader to spend time with the experiences of people with profound neurological disability, people who can change our perceptions of time, enable us to grasp the fruitful rhythms of God's time, and help us learn to live in ways that are unimaginable within the boundaries of the time of the clock.