"We Are Not the Same People," Say Rick and Kay Warren About Losing Their Son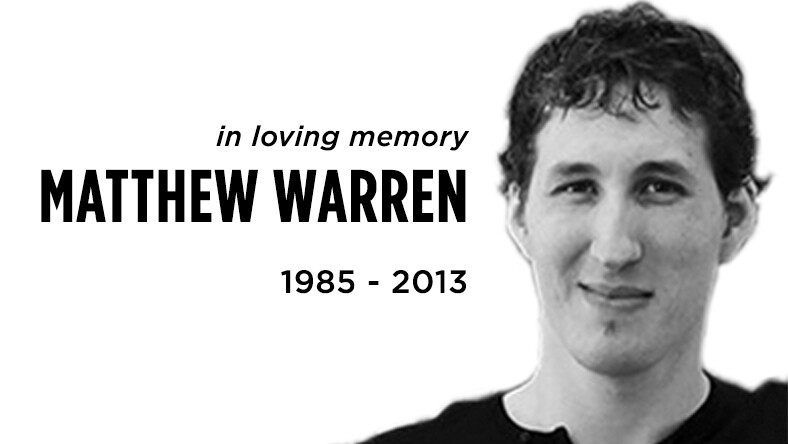 Saddleback Church, founded by Pastor Rick and Kay Warren, celebrated 35 years of ministry influence and impact during a special community-wide service on Saturday (March 21, 2015) at Angel Stadium in Anaheim, California.
Pastor Warren preached the same sermon he preached during the first service hosted by Saddleback Church in 1980, titled "A Daring Faith" - but in past tense, proving how the founding members' vision has become a reality.
"God has blessed Saddleback Church in an unusual way, but it has nothing to do with our being deserving," said Pastor Warren, speaking on the mound at the famed baseball home of the Los Angeles Angels of Anaheim.
Rick and Kay Warren at press conference said, "It has everything to do with God's grace. We dared to dream big, and God has done big things in the life of this church."
But one person who was not there was Matthew Warren, the beloved son of the couple, who died at the age of 27, from a self-inflicted gunshot almost two years ago, after a lifelong struggle with depression and mental illness.
During a press conference prior to the service, Rick Warren began by saying, "It's good to see you guys. Thank you for coming today. First let me just say, on behalf of Kay and our family, thank you for your kindness when our son died. The loss of our son two years ago, was the worst day of our lives. It was a very difficult year and you don't get over it -- you get through it -- and the press was incredibly gracious, incredibly kind and gracious, and we'll always be grateful for that."
Kay Warren then said, "We're not the same people. The Rick and Kay who were alive on April 4th 2013, are not the same people that exist since April 5th 2013. And some of that is changes I wish hadn't happened. I wish our hearts hadn't been broken and crushed and those are changes that I wish hadn't happened.
"I wouldn't wish it on anybody else. But at the same time, I know my own hope is stronger and I minister from a stronger place of hope than I ever have before because I have a very clear recognition that the truth of the Gospel is either true or it's not and if it's not true then we just need to forget it all, go home, call it a farce, call it a fairytale and go home.
Rick Warren speaking from Home Plate at Angel Stadium"But if it's true, if Jesus did raise from the dead, then that means that Jesus is alive today, and Matthew is alive today, and we'll be alive someday when we leave this life, when these bodies die. And that truth has given me I think a deeper confidence in sharing with people as I enter into their pain, their suffering, their sorrow, whatever it is that they're struggling with, I'm more sure of heaven, and of God's mercy, than I have ever been before."
Holding back the tears, Kay stated, "I'll live with a broken heart until the day that Jesus comes for me, and that's ok. It's ok to walk through life with tears in your eyes and a smile on your face at the same time."
Pastor Warren then said, "That's a good point; that it's not a contradiction to be able to laugh and cry at the same time. The Bible says that there's a 'time to laugh' and 'a time to cry.' And I do both every day. I've cried every single day since Matthew died.
"I don't see that as a sign of weakness, but as a sign of love. I love my son; and I miss him very much. Now I'm not grieving for him for I know where he is. He's in heaven. I'm grieving that I miss him. When Matthew died, this was the day that we prayed would never happen, and the day we feared might since he struggled with mental illness since a little boy. He struggled with depression and so many things for so long and we would go to doctor after doctor, and our hearts go out to people who have family members who struggle with mental illness."
Rick stated, "Some years ago, Kay and I launched the HIV&AIDS Initiative at Saddleback Church, which is one of our signature issues. We used to think that AIDS was the last taboo that people didn't want to talk about, but now, I really think mental illness is the last taboo. It's the one thing that nobody wants to talk about. If my stomach doesn't work, I take a pill for it and there's no shame. If my liver doesn't work, it's no shame. But if my brain doesn't work and I take a pill for that, why am I supposed to hide that and be ashamed of it? It's just another organ."
After a brief pause, he added, "Your illness is not your identity. Your character is not your chemistry. And Matthew had a tender heart and a broken mind. When he died, we probably received about 35,000 letters of condolences from people all around the world. There was an enormous outpouring from people. And the ones that meant the most to us were not from the famous people, the rock stars, or the prime ministers, but actually the letters that meant the most to us, were ones from people that Matthew had led to faith in Christ. And I remember writing in my journal that day, 'In God's garden of grace even broken trees bear fruit'."
"And the truth is that we're all broken trees because everything's broken. I don't know if you realize your body doesn't work. It doesn't work perfectly. We're all mentally ill in different ways, with fears and compulsions and things like that. When Matthew died, I didn't preach for four months. I intentionally took off 16 weeks. I had friends come in and teach and pretty much spent that time alone with Kay and the Lord, and you can't spend that much time alone and thinking, and in serious conversation, without it changing you."
"I really am a different person. I feel people's pain much more deeply. I always knew it was hurtful and I cared about people in pain. But I tear up with people in pain pretty easily now because I don't just sympathize, I empathize with them."
I then asked Rick Warren if, after all these years, he ever felt like giving up and retiring, and he replied, "Yes, on just every Monday morning when I get PMS (Post Message Syndrome.) After a weekend of doing some six services, I think, 'God, surely somebody could do a better job than this.' I think that I'm not smart enough to lead a church of literally tens of thousands of people."
"Let's put this in perspective. Saddleback is based in Lake Forest, a city of 90,000 people, yet there are about 130,000 names on the church roll. So we are really operating like a city. We have over 500 staff and we have well over 18,000-19,000 lay ministers who care for all the people. It's quite the complicated operation."
"Saddleback has the unique distinction of being the only church in America that has more people in small groups than actually come at the weekends. For instance, this last weekend, we had 26,000 people in church, but we'll have about 40,000 people in small group Bible studies because we have 8,200 small groups that meet in homes, and they're in every city in Southern California, from Santa Monica to San Diego. There's no city in Southern California that doesn't have a Saddleback small group."
"And that's why, when we get ready to start campuses -- we already have people in each city -- one of the goals that I'm going to be talking about, during our launch of the 'Daring Faith' campaign this Sunday, is we're going to double the number of Southern California campuses in the next three years. So we're going to go from 10 Saddlebacks to 20."
He went on to say, "We right now have Saddleback Los Angeles which meets in the Palladium, all the way down to Saddleback San Clemente which has their own building, and anywhere in between a lot of other places. I've just been on tour during the last eight weeks, visiting our different Saddlebacks and they're quite fun to be at Saddleback Anaheim which has been meeting in The Grove right here [in the grounds of Angel Stadium] and is moving right across the street into a remodeled Bally's, which we are turning into a church. So we're staying right on Katella Avenue.
Crowds worshipping at Saddleback San Clemente, Saddleback Anaheim, Saddleback Costa Mesa, Saddleback Newport Beach, Saddleback Irvine, these churches are running 2,000 plus people. So they, in themselves, are mega-churches. The campuses are mega-churches.
"So when you ask if I feel like resigning or retiring, yes, in fact every week as I'm driving to church. I have a little prayer that I pray which is, 'God, I offer my resignation to you.' And I'm not kidding. And I say that if there's somebody who can lead the church to the next level of growth, I'm more than willing to let that person take over and then I say that this is the hard part, but I'm willing to do something more difficult; because there are a lot of things that would be easier than leading Saddleback Church. But to be willing to do something more difficult is for me the real test of surrender."
At the event, the Warrens announced plans for Saddleback's next stage called "Daring Faith." Over the next 10 weeks, church members will be encouraged to participate in special small groups to foster unity across the congregation as the church enters its next decades of ministry.
Pastor Warren will be placing a special emphasis on how to dream Biblically.
Through "Daring Faith," Saddleback plans to double its Southern California campuses from 10 to 20 in the next three years. Additionally, the church will expand its "PEACE Center" to each of the many Saddleback campuses throughout Southern California.
"People have said 'Happy Anniversary' to Rick and me, but this is our anniversary - the whole congregation," said Kay Warren. "It's the church members who make Saddleback what it is today. This celebration is a statement of faith for the future of Saddleback taking the Gospel across the globe."
"All of our biggest dreams and best days are ahead of us," added Pastor Warren.
The Warrens founded Saddleback Church with seven people in their apartment in 1980. On Easter of that same year, 205 individuals gathered for the first public worship service.
Today, the church is one of the largest in America, with 10 campuses across Southern California as well as growing congregations in Berlin, Germany; Buenos Aires, Argentina; Hong Kong, China; and South Manila, Philippines. The church averages 27,000 attendees at its weekly services, with individuals meeting in more than 7,500 small groups throughout the week.
Led by Pastor Warren, author of the bestselling book, The Purpose Driven Life, and Kay Warren, Saddleback Church has become a global influencer through initiatives such as The PEACE Plan, Celebrate Recovery, The Daniel Plan, Global HIV&AIDS and Orphan Care, and Mental Health.
The church has been equally impactful across Southern California through community outreaches for all walks of life, including the food pantry, military outreach, medical clinic, legal aid, homework club and English as a second language classes, among others.
"There are so many individuals not only around the world but also in our backyards who are hurting and need a message of hope," said Kay Warren. "At Saddleback, we not only want to help those in need in our communities, but we also want to teach those who are served to then serve others in the name of Christ."
Prior to the event, from noon until the stadium gates opened at 3 p.m., Saddleback hosted tailgating with kids and student fun zones, have an interactive art display, conduct baptisms, and collect non-perishable food items to restock the Saddleback Food Pantry to bring hope to families facing hunger this Easter.
For more information on Saddleback Church or "Daring Faith," please visit www.saddleback.com