Fixing Our System: Takeaways From The Gathering on Mental Health and the Church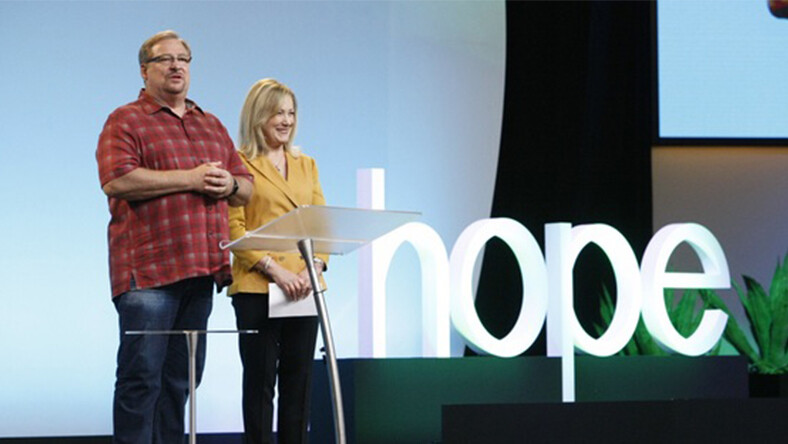 "Mental health could be the Civil Rights Movement of the next decade," said Pastor Rick Warren of Saddleback Church. When it comes to mental health in the United States, our system is broken. Nearly 40,000 Americans lose their lives to suicide each year, which is almost twice as many deaths caused by homicide. Fifty percent of health care issues arise before age 14, and 75 percent begin by age 24. About 61.5 million Americans, or one in four adults, experience mental illness in a year.
There is a stigma surrounding mental illness since it is something that is difficult to measure, and this keeps people from seeking and receiving help when they need it most. Founders of Saddleback Church in Lake Forest, California, Rick and Kay Warren, lost their son Matthew Warren to suicide at 27, so they have sought to learn everything they can about mental illness. Rick Warren, who mentioned, "It is not a sin to be sick," helps educate the community about mental health through his conference, the Gathering on Mental Health & the Church. I attended this year, and it was wonderful how so many people, including speakers and attendees, opened up about issues such as loved ones committing suicide, having schizophrenia, and alcohol and drug abuse. There were many fantastic speakers at the conference including former Congressman Patrick J. Kennedy; former California State Senator Darrell Steinberg; U.S. Surgeon General Vivek Murthy; Woodway, Texas Police Chief Yost Zakhary; and Children's Hospital of Orange County (CHOC) President Kimberly Cripe.
Kennedy has dealt personally with mental health and substance abuse issues. He recently wrote A Common Struggle, and created the Kennedy Forum, which aims to transform the way mental health and addiction are addressed in our health care system. He said, "Insurance companies are limiting access to mental health care and we can no longer let them get away with it." Kennedy added that it is essential to make them accountable, which means requiring the Secretary of Health and Human Services to mandate how insurance companies conduct utilization management. Until we determine how they decide to deny people mental health care, as they would never do for cancer or diabetes, we will never make progress.
Steinberg, a longtime advocate for mental health reform, spoke about mental health and the government. He discussed accountability and that there are few people of high authority or elected officials who make this issue a priority. He proposed the idea of having a forum that focuses on mental health in every state. Steinberg said, "We need to ask policy makers what they would do to make this a priority and make them have accountability. Presidential candidates and others need to address this and make it part of their agenda." He asked attendees to imagine that they were rushed to the emergency room because of a heart attack and the doctors would tell them, "We're sorry, but we don't have a bed for you." That is what happens with mental health patients. Payment reimbursement rates are so low that there is no incentive for beds, and thousands of psychiatric beds have been lost in California alone during the past several years. That would never be tolerated with physical issues. Attendees were also told to imagine getting a heart attack on the street, and instead of going to the emergency room, they go to jail. This is how the mental health system operates.
Cripe spoke about financing and the government. She stated that there are no psychiatric beds at CHOC for kids younger than 12 years old. She thinks this is shameful and disgraceful. It comes down to the financing, and it is important to look at the government because Medicaid does not cover it. Her board voted for a psychiatric unit, but CHOC will lose millions of dollars operating this unit. She said, "It is essential to fix the financing part of it long term or else we are going to be talking about gaps forever."
Dr. Glenda Wrenn, director of Behavioral Health for Morehouse School of Medicine's Satcher Health Leadership Institute, said, "Part of fighting the stigma of mental illness is having complex narratives." She added that fighting the stigma starts by sharing stories.
There are many exciting things that are happening to create awareness about mental health. Paolo del Vecchio, director of the Substance Abuse and Mental Health Services Administration's Center for Mental Health Services, said that hundreds of people attended the March for Dignity and Health on the National Mall, August 24. This march brought together people from around the country who are affected by mental health to change its misconceptions. He also mentioned the Voice Awards, which is a program that brings together film and television professionals to inform the public about mental health and substance abuse.
We need to continue the conversation in order to make a difference nationally in mental health reform. Events like these help us work toward that goal.