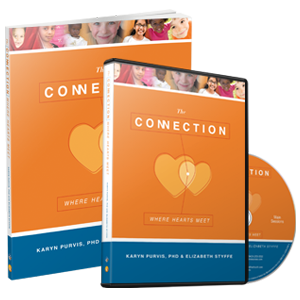 The Connection: Where Hearts Meet Study Kit
This interactive small group study is designed to help you and your child build a lasting, loving connection. You will be encouraged and equipped with practical help based on Biblical truths and research-based interventions specifically developed for adoptive or foster care families.
In these 13 small group lessons, Dr. Karyn Purvis, author of The Connected Child, and Elizabeth Styffe, share how to successfully:
Provide for your child holistically: body, soul and spirit
Understand what causes difficult behavior and how to respond to it
Replace your child's maladaptive survival skills
Identify and disarm your child's fear responses
Teach your child new life values
Navigate your personal challenges as a parent
All families at times face struggles and difficulties, but for families who adopt or foster children who have come from the "hard places", those struggles and difficulties are often greatly increased in intensity and complexity. This study is designed to help you change the way you relate to your child and bring healing to his or her heart.