Home at Last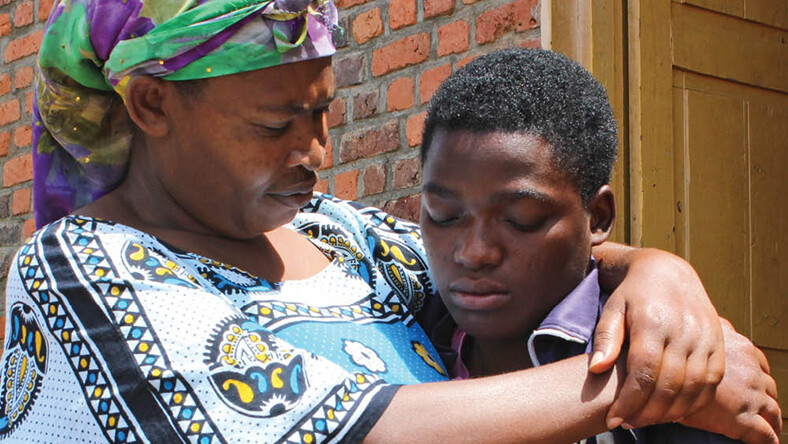 Laurence was just two years old when her parents died. For 15 lonely years, she lived in a Rwandan orphanage, longing for the love of a family. Being HIV positive complicated matters, and Laurence grew up believing she was unadoptable. But God had a plan that would bring an end to her loneliness and fill her heart with the love she had been dreaming about.
That, however, is not how Laurence's story ends. Five hours from the orphanage lived a woman named Kabibi. She, too, was HIV positive and longed for a family after losing two children in the 1994 genocide. Although she heard God whisper to her that she would one day have a family again, Kabibi couldn't see how that was possible since she didn't have a husband and was very poor.
As they met for the first time, Kabibi embraced her new daughter. Tears streamed down both of their faces as Kabibi told Laurence, "I'm going to be your mother."
With help from a local church and Saddleback sponsorship, Kabibi was able to adopt Laurence. At long last, Laurence's dream of having a family came true. She left the orphanage and came home to a mom who would love her and get her the HIV care she needed.