CHOC Starts Work on Youth Psychiatric Unit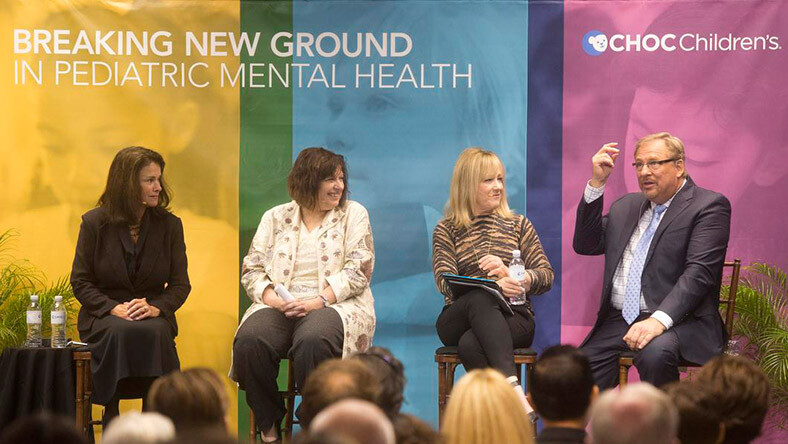 Children's Hospital of Orange County broke ground Friday on an 18-bed psychiatric unit for patients ages 3 to 18 that will open in 2018.
In explaining the need, CHOC officials say 1 in 5 children will experience a diagnosable mental health condition by age 14. Additionally, in Orange County there is only one mental health bed for every 22,000 children – and none for those younger than 12.
Speakers at the event included Kay Warren, who founded Saddleback Church with her husband, Rick. Their son Matthew, 27, died by suicide in 2013 after a lifetime struggle with mental illness.
CHOC is trying to raise $27 million for its mental health initiative, which includes construction of the unit. So far, $13 million has been raised.
For more information, visit choc.org/giving/mental-health/lets-talk-about-it.