Miracles Do Happen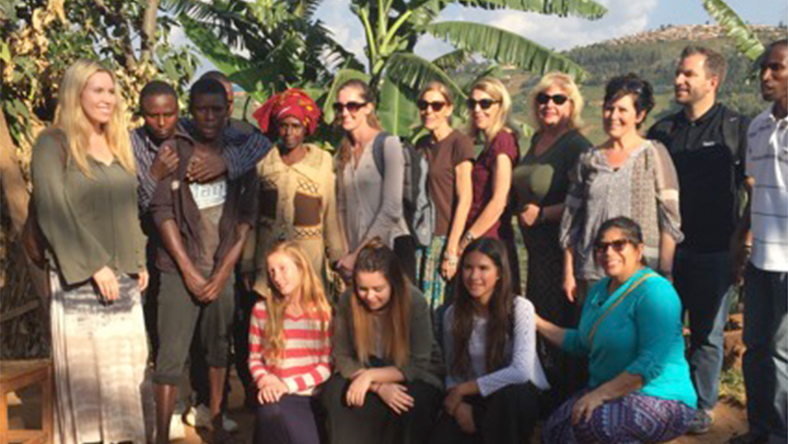 Paying it forward has taken on new meaning in Rwanda. Saddleback members on a recent PEACE trip heard the story of how the gift of generosity is impacting multiple generations.
Years ago when Moses was adopted, he found a home in his mother's heart. His mother was an early recipient of sponsorship, one of a few families chosen to pilot the program as it began, and so Moses knew what it was to have his needs met because of the sacrifice of others.
Moses is now a successful young man of 20. When the PEACE team met him and his mother, they proudly shared how in grand display of reciprocal love, Moses had bought his mom a home - right next door to his own! It was clear how deeply Moses cares for his mother and how deeply he had been affected by this gift of belonging.
Yet the story doesn't end here. Moses's mother, overwhelmed with the generosity shown her, has once again decided to open her home to a child in need of a family. She's adopted a little girl - courageously, joyfully choosing to pour herself out for the benefit of one more child.
What amazing love! Your sponsorship enables families just like theirs to provide lifelong and life-changing love for one another. Your sponsorship equips families, and family is the gift that keeps on giving!